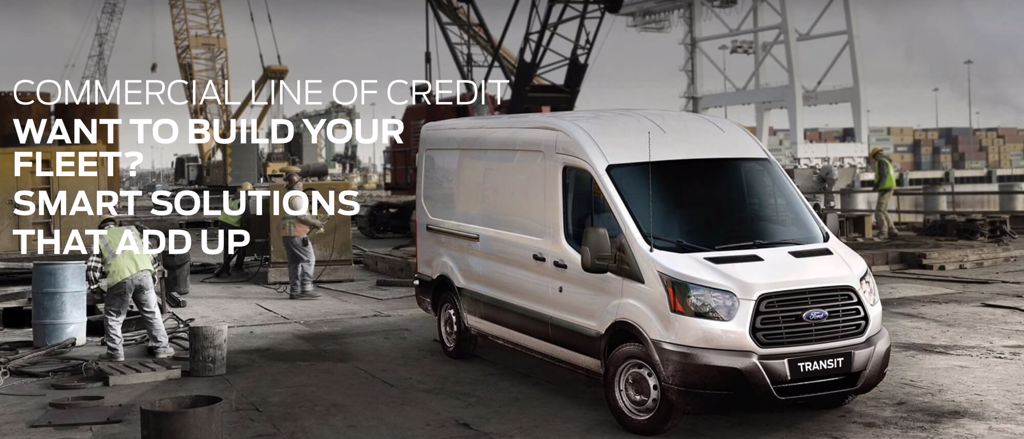 Commercial Line of Credit
Why use your existing bank lines to acquire vehicles? Consider our Commercial Line of Credit (CLOC).*
The convenience of credit
Open a CLOC and you'll get the advantages of:
Flexible terms tailor made to suite your business requirements and CAPEX requirements
No set-up or non-utilisation charges
Available for new vehicle instalment sales, financial , full maintenance and operating lease funding
Credit that frees up capital
Revolving credit facility
With our CLOC program, you can apply for a credit line starting at R 2.5 million and, once approved, you can add vehicles to your fleet whenever you need to, for up to 12 months.** Now you can be covered all year for all of your financing or leasing needs. No need to reapply every time you need a vehicle.
More Information
For more information on Ford Commercial Credit
*Subject to initial approval, ongoing eligibility, periodic reviews and Ford Credit normal lending criteria. Not all customers will qualify. See your Dealer for qualification details. Standard Retail and Lease customer and vehicle eligibility requirements apply. All programme terms are subject to be changed, modified or removed at Ford Credit's sole discretion.
**Provided there is no material change in your financial circumstances – initial approval is for up to 12 months.
FFS Finance South Africa (RF) (Pty) Limited, trading as Ford Credit, is an Authorised Financial Services and Registered Credit Provider (NCRCP72)