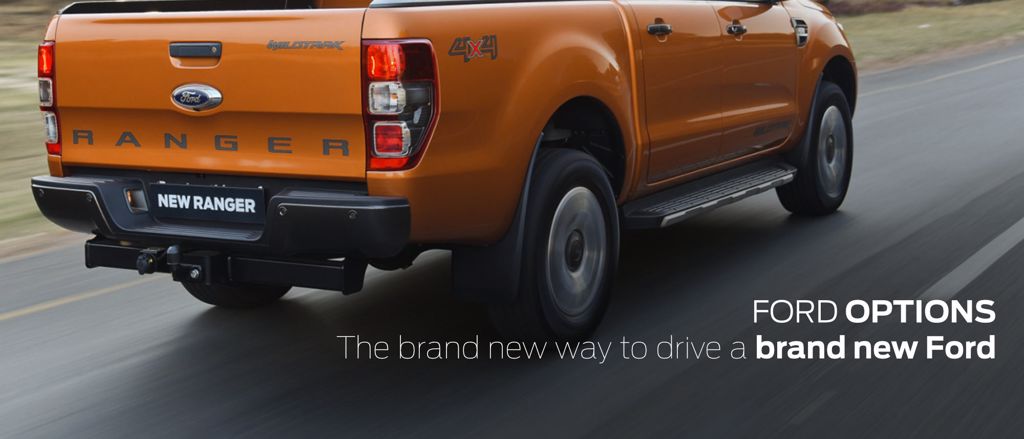 Ford Options
The brand new way to drive
a brand new ford.
Ford Options is the newest finance package, tailored to suit you with monthly repayments that are lower than traditional vehicle finance. It works to your advantage by dividing the cost of your brand new car into three parts, all calculated according to your unique needs.
Deposit



You get to choose your own deposit, the length of your agreement (24, 36 or 48 months) and your anticipated annual mileage (20k, 30k, 40k kilometres).

Balance



Ford deducts your deposit and the vehicle's Guaranteed Future Value (GFV) at the start of the agreement, so your monthly payments are based on the balance, plus the interest on this and the GFV.

Guaranteed Future Value

At the end of your agreement your Ford will have a GFV. At this stage you will be able to choose to Renew, Retain or Return your Ford, subject to our excess mileage and Fair Wear and Tear standards.
---
Ford Options
Because Everyone deserves to have options… Ford Options is our finance package that's tailored to suit your needs. You structure your own finance deal by choosing your deposit amount, loan term and annual mileage. You even have the option to trade in, purchase or return the vehicle at the end of the term.