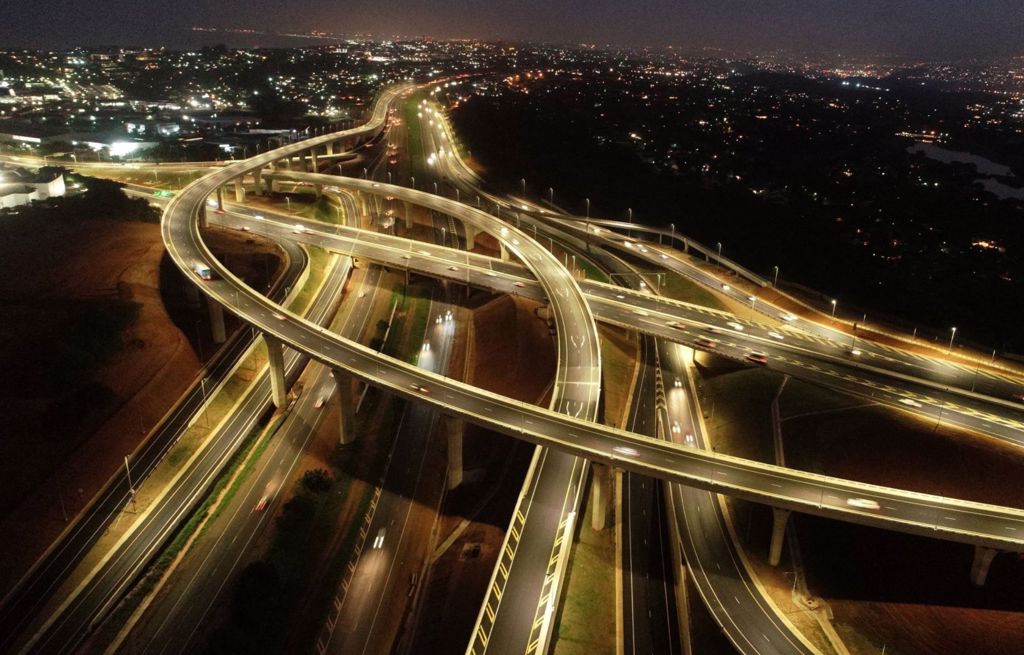 International Stress Awareness Week
Cool as a Cucumber: Stress Busters for a Calmer Commute
International Stress Awareness Week 2019 highlights importance of resilience
Ford supports International Stress Awareness Week
Ford offers practical tips on how to become more resilient in the face of challenges on the road
PRETORIA, South Africa, 08 November 2019 –Scientists have discovered that through learning proceeses, stress levels can be lowered in not only rats, when taught to drive a tiny rodent operated vehicle (ROVs). The study, carried out by the University of Richmond in Virginia, USA, revealed a healthier stress hormone balance across all participants, consistent with emotional resilience.
It is fitting that the theme for International Stress Awareness Week 2019 is 'Resilience: the power to succeed', with the International Stress Management Association highlighting the need to cultivate the skills to succeed through ongoing challenges.
How can we apply the above findings to our human experience, to help us utilise the skills we need to get a handle on our reactions and engagement with real-life challenges on real-world roads?
Ford Motor Company of Southern Africa offers the following tips and advice:
Change your mindset
Stressing about the unavoidable, the inevitable, and all the things which are out of your control – like rush hour traffic, congestion caused by accidents, faulty traffic lights, or bad weather – is a waste of energy.
Instead of wasting energy on anger and frustration, change you mindset and learn to channel your focus on things that relax or energise you.
Remember, it's not what happens to you, but how you react to it that matters.
Breathe deeply
Breathing exercises can help you stay focused and feeling calm. Try the following technique – breathing in and out for the same count with the same intensity. Deep, measured breaths facilitate full oxygen exchange, helping to slow down your heart rate and stabilise blood pressure, as opposed to shallow breathing, which doesn't send enough air to the lowest part of your lungs, causing you to feel anxious and short of breath.
Always keep your eyes on the road, and take care to ensure you're not so busy counting breaths that your concentration is compromised.
Theatre of the mind
Being stuck in traffic usually aggravates us because it feels like a huge waste of time. Try listening to an audiobook or a podcast, as this can help you enjoy your "wasted time", as well as being education and entertaining.
If you think of your car as a 'learning lab', a mobile university of sorts, and your time spent inside as a way to exercise your brain and grow intellectually, you may even find yourself wishing for a traffic jam so you have an excuse to carry on listening.
Embrace technology
"Semi-autonomous and driver assist technology are designed to make the time we spend on the road safer and less stressful," says Kuda Takura, smart mobility specialist at Ford Motor Company of Southern Africa. "Ford uses human-centric design to deliver vehicles that are inviting, accommodating, and intuitive."
"For example, our SYNC® 3 infotainment system offers nifty, hands-free functions, like allowing drivers to listen to their text messages, change music or climate settings, and make phone calls easily with voice control," he says. "And our range of in-built tech features, like Adaptive Cruise Control, Pre-Collision Assist with Pedestrian Detection, and Semi-Auto Active Park Assist make a huge difference to a driver's sense of confidence as they often have to navigate less than ideal conditions on the roads."
Ford Cares
Ford is fully aware of the increasing demand of our fast-paced world, as well as the need for greater personal health, wellness and lifestyle support.
Life EHS, which runs the automaker's employee wellness programme, assists its workers, at all levels, in dealing with personal and work-related matters. They help to equip their employees with the skills they need to effect meaningful lives, by offering stress management plans, coaching and wellness training. Everyone has access to on-site therapist, as well as a 24/7 care centre which offers psychosocial counselling, and financial, legal, and health advice.
Similar but different
Poor mental health and illnesses are not the same thing and it is important to understand the differences. Having poor mental health, doesn't automatically mean that it is a mental illness, and vice versa.
Physical health can also affect your mental health. Prolonged stress might affect your physical health, which can turn into a vicious circle. The symptoms of poor mental health can manifest in many ways, including psychological, emotional an
The good news is that poor mental health (and mental illness) can be managed and treated, and you can still strive for wellness, even if you are experiencing stress in your life. If you or a loved one are feeling overwhelmed and struggling to cope, please seek professional help.
(Source, quickpic)
Dealer News