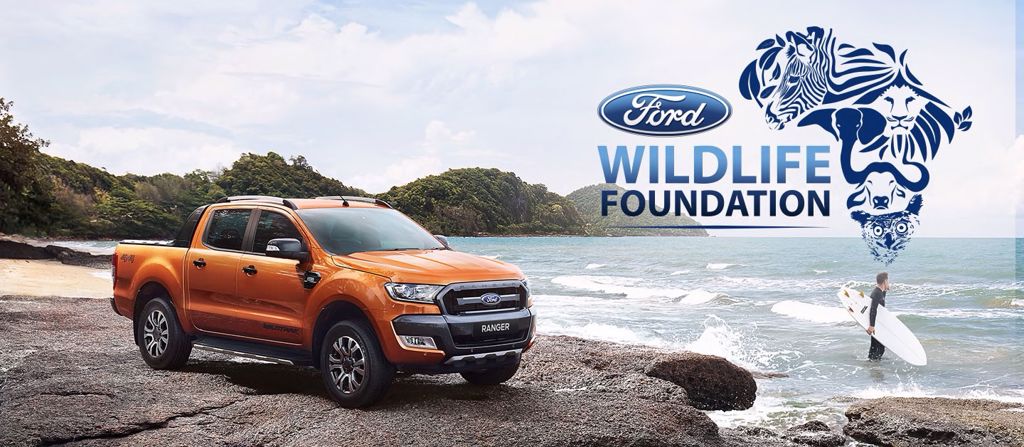 Ford Wildlife Foundation
Ford Commits to Environment with Ford Wildlife Foundation
The conservation and preservation of the environment has become a major worldwide issue, dramatically changing the attitudes of consumers and the way large corporations do business.
Against this background the Ford Wildlife Foundation (FWF) was announced in September 2014, funded by the Ford Motor Company of Southern Africa and supported by its nationwide network of Ford Dealers.
The FWF supports environmental education, research and conservation projects around Sub Saharan Africa. The Ford Ranger is used to enable the projects to go further and make a real impact in the communities in which they operate. For further information on the FWF, please email [email protected]
Ford Wildlife Foundation Projects
Ford Wildlife Foundation supports a variety of projects focusing on Education, Conservation and Research. Further details of the projects the Foundation supports can be found here.
FORD WILDLIFE FOUNDATION (FWF) – APPLICATION PROCESS
Complete the official FWF application form – you can access the form here
Applications should be emailed to

[email protected]

Applications will be reviewed and a site visit may be required.
Application presented to FWF Committee, which sits once per quarter, and Ford Management.
Following evaluation by the FWF Committee and Ford Management, the applicant will receive an approval/rejection letter.
Terms and Conditions will be shared with all approved projects.