February Ford Service Survey Response Winners
Congratulations to our February Ford service survey responders, who have won R1000 in our lucky draw.

Sales
- Mrs Pheladi Mercy Mashiane bought a Ford Ranger From Humphrey.
- Mr Yi Wang bought a Ford Ranger from Sergio.

Workshop
- Miss Mmkole Mphahlele serviced her Ford Fiesta with Kerri.
- Mr Gideon Duplessis serviced his Ford EcoSport with Kerri.

Mrs Pheladi Mercy Mashiane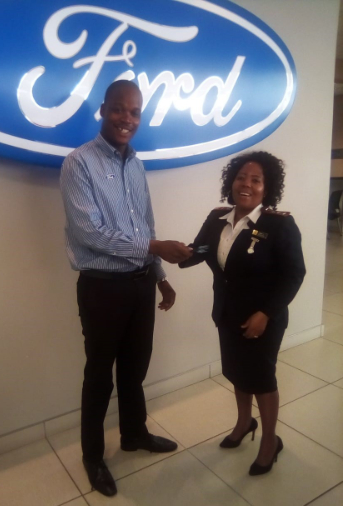 Thank you for telling Ford how awesome your experience was.